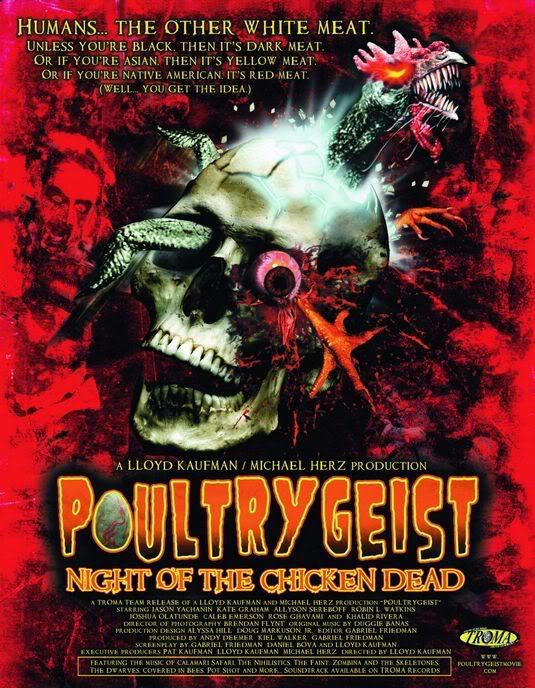 Oh Chicago. How I have such mixed feelings about you. Like the girl who you hate on one hand but are compatible in ... other ways. With winter here the freezing cold is invading my living fibers so I am leaning towards hate, but then there is something along the lines of a screening of
Troma
's '
Poultrygeist
' on the big screen which then makes me all giddy and happy I live here.
Last night at my favorite theatre in Chicago,
The Music Box
, there was a midnight showing of
Troma's
latest film on the big screen with director and Troma head
Lloyd Kaufman
in person. I've met Lloyd a few times over the years and it's always a good time. He is very nice and very funny. A big supporter of independent cinema. He's chairman of the
Independent Film And Television Alliance
. I recently bought his book (second in a series) of
Direct Your Own Damn Movie
. Companion to the previous
Make Your Own Damn Movie
with the new one being
Produce Your Own Damn Movie
. He also makes companion videos so last night at the Troma table I bought the "Direct Your Own Damn Movie" DVD set which I can't wait to dive into. He signed both the book and the DVD.
Here I am with Lloyd, Toxie, and two Tromettes, holding the DVD cover.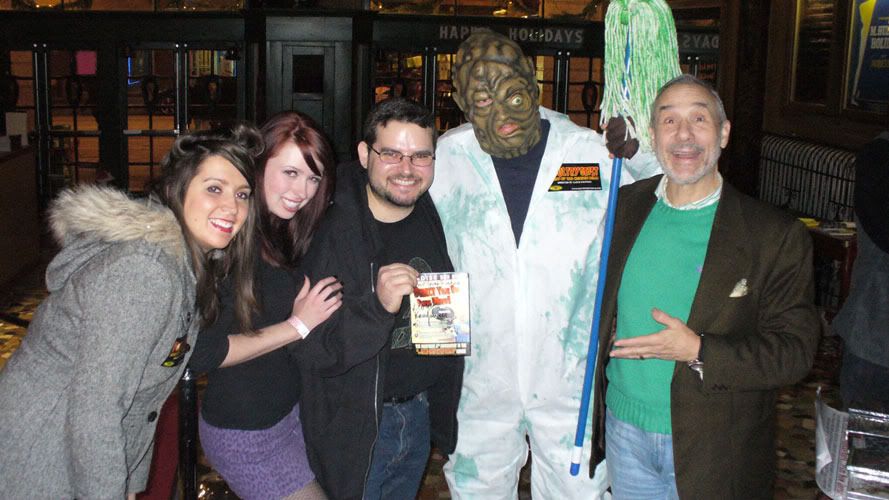 'Poultrygeist' for me is one of the best films Troma has ever made. It's so much into one. It's a comedy, gross out horror film, social commentary, and a musical. Yes, a musical too. I rank it up there with '
Tromeo And Juliet
' and of course '
The Toxic Avenger
'. In many ways it's probably better but I refuse to take anything anyway from those two films. I have seen the film before on DVD but this was the first time seeing it on the big screen which is always a treat.
Lloyd did an introduction to the film and a Q&A afterwards.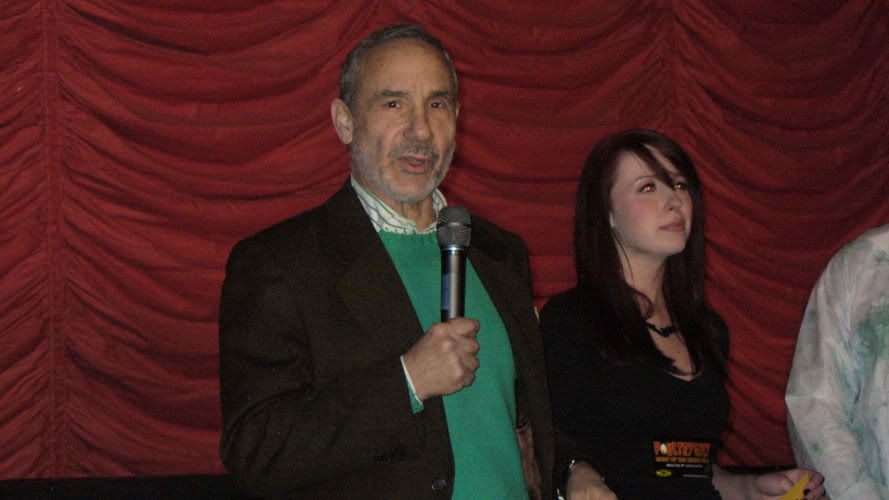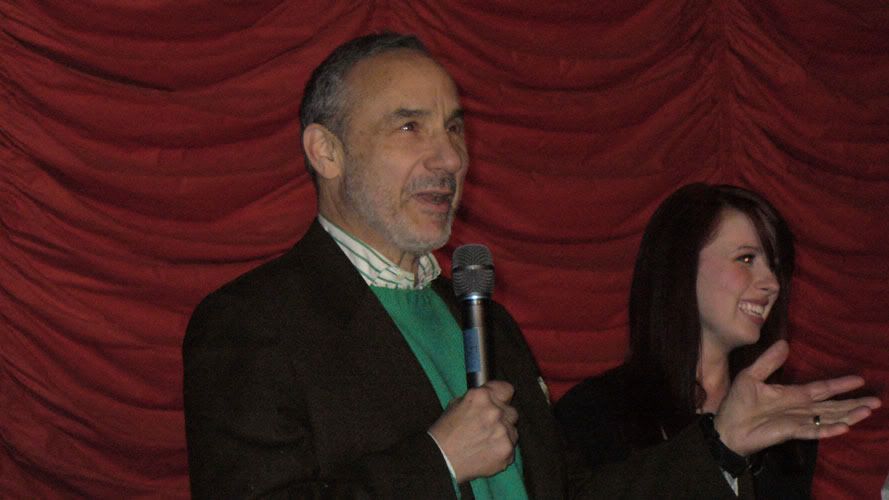 I had not noticed that they were selling 'The Toxic Avenger' posters at first so I had to get one. Lloyd signed it and I got another picture with he (and Toxie) and the poster.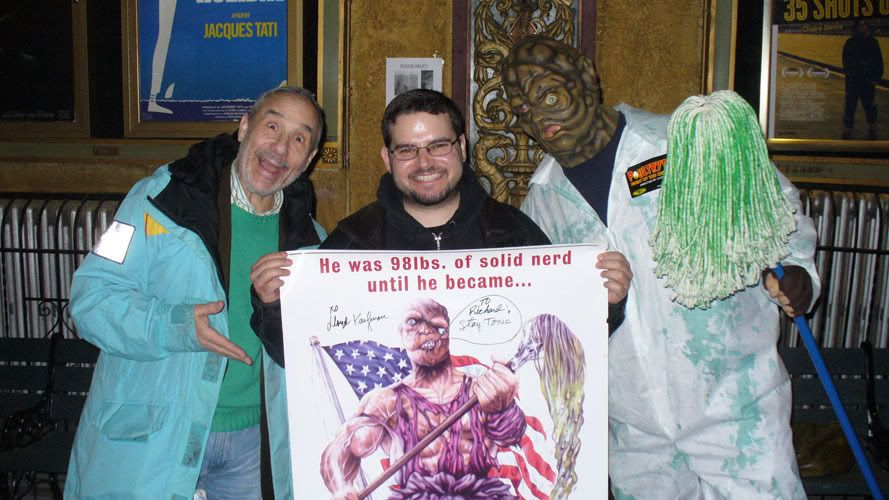 Unfortunately seeing a Troma film on the big screen is rare these days so it was an opportunity I could not pass up. By the way, it is showing again tonight at The Music Box and Lloyd will be there again for those wanting to go. Trust me, don't miss it. And if you haven't seen the film yet then all the more reason to go. It's eggtastic!!