THE KILLER
(1989) d: John Woo
One of my all time favorite movies is John Woo's 'The Killer'. It was my first John Woo film that I ever saw and it completely blew me away. I saw it back in 1993 and if there was a clear case of what kind of action film I wanted to make it was this one. I remember when it ended I think I sat there for a few minutes. Back in the days of VHS I think the tape actually got to the end and it started to automatically rewind. Then I got the Criterion laserdisc which was both flawed and inspiring. It was flawed because the only thing they could get for a transfer was a release print so it was beat up. But it was the original Cantonese version in the original language (as opposed to the dubbed version on the VHS) with the still superior to this day subtitles. I don't think I can tell you how many times I watched the film. Or even just scenes of the film. Just amazing and I could not get enough.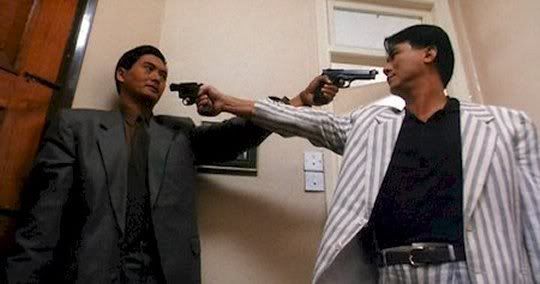 When an assassin (played by the totally awesome Chow Yun Fat) accidentally blinds a club singer (Sally Yeh) as he's pulling off a job he befriends her and then falls in love with her. He tries to help her but needs to pull one last job so that he can help get her new eyes. After the job he is set up but it also leads to the police being on his trail. The cat and mouse of the killer and the cop (Danny Lee) is just fantastic. And the action scenes are amazing. This is John Woo at his very best in my opinion. I love his other movies too (yes, even '
Paycheck
' you haters you) but for me 'The Killer' is beyond just a great action film. I think it is just a great film. It has it's drawbacks but they are due to its low budget (I believe the budget was about $2 million) and the fact that the films at the time, much like movies in Italy, were all dubbed after the fact. So even though it's in its native language it can seem a little off at times.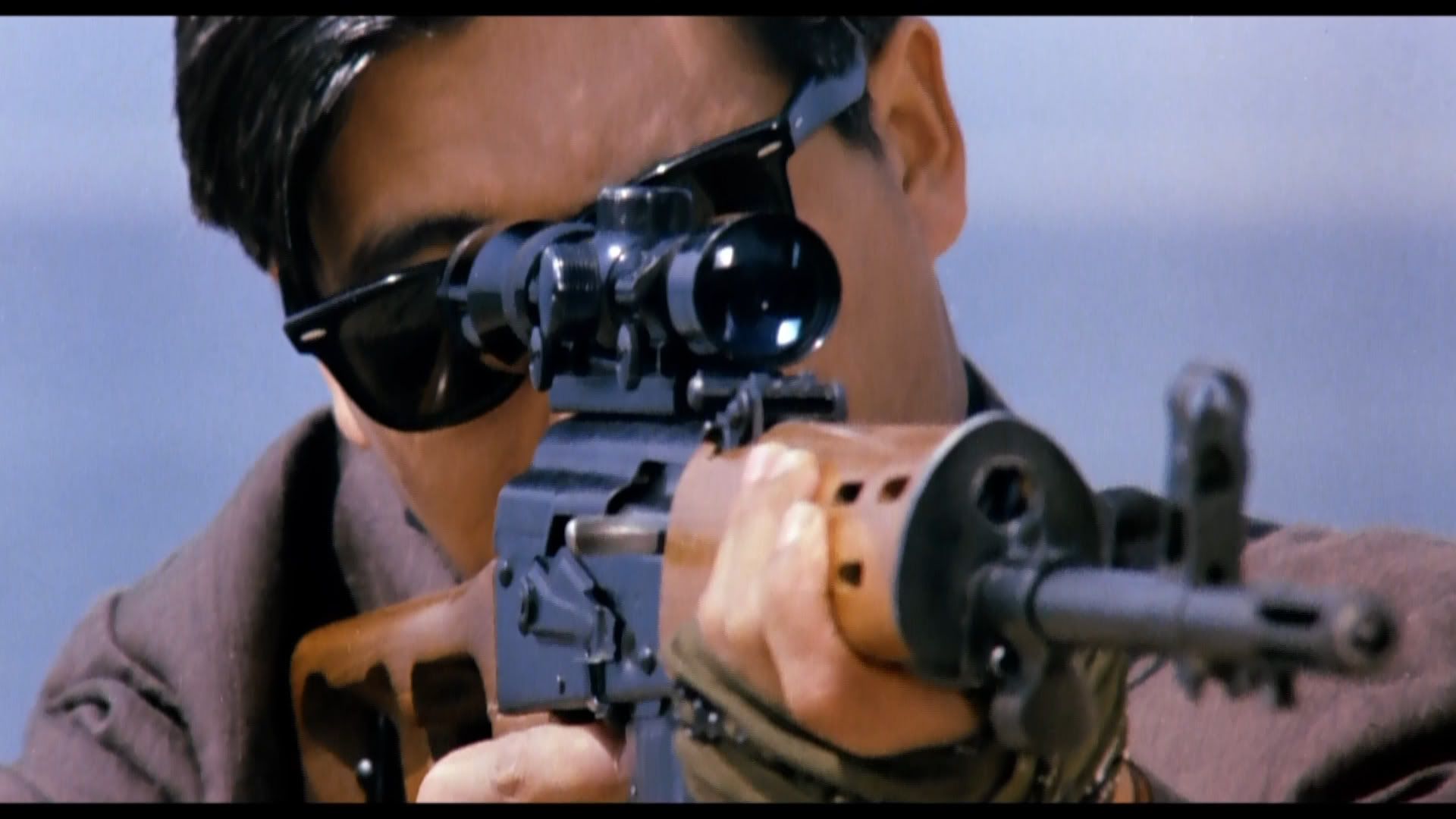 '
Hard Boiled
' tends to get most of the love (which I absolutely love as well). It also gets treated better as far as video releases go. 'The Killer' has never gotten the release it deserves. I know it would cost money to do a proper restoration. And if I am ever in any position to do so believe me that I will find a way to make it happen. It was just released on Blu-ray in a flawed release. It's a 1080i transfer that is not great. Not bad but nothing that screams high definition. Plus the subtitles are still a bit all over the place. Not bad as I do think they are good in spots but they are no where near as good as the Criterion ones were. Specifically when it comes to one key part at the very end of the film. The Criterion release is the only version to get the subtitles right there which I think ruins an emotional moment. However, beggars can't be choosers. Like I said, I have no options here. This is all I can get and I will take it because I love this movie.
When I say it is one of my favorite films I do mean it. If I have to list a top ten (which may not be a bad blog post actually) then it will be in that top ten. It has been for a long time. Some films come and go from that list but a few of them have been there and will remain there. 'The Killer' is one of them. As it says in the trailer from one of the reviews,"'The Killer' is great cinema." It is. A film I will always consider one of my favorites both personally and professionally. It has inspired me and thrilled me. It speaks to me as a film buff, a film geek, and a filmmaker. What more can I ask for?